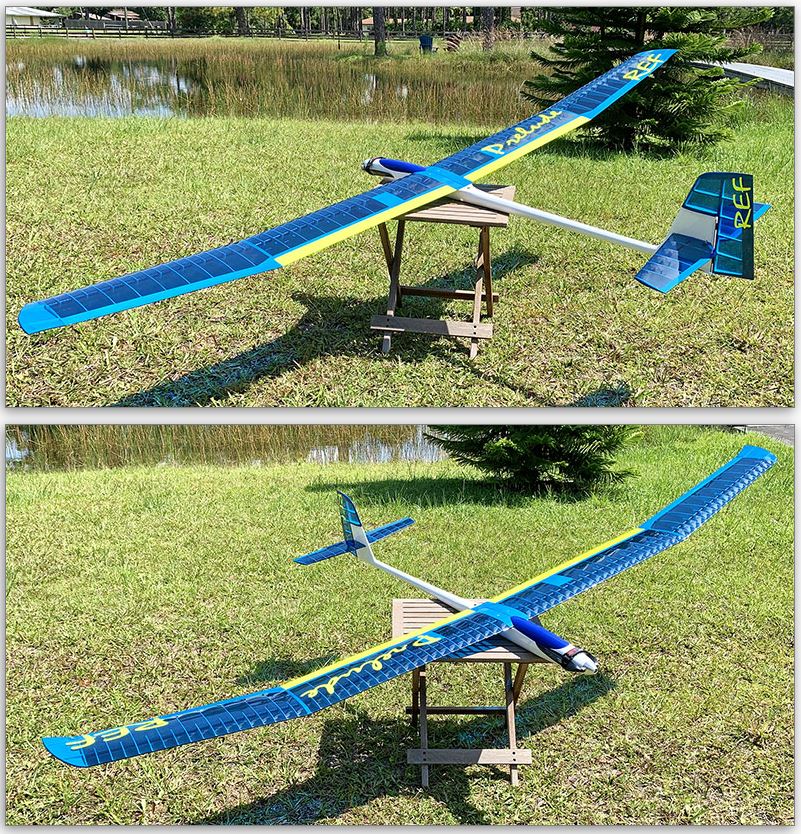 Look at this beauty!
Store Display, Brand NEW Prelude REF 2.5E sailplane receiver ready. Model has been expertly built at our shop for store display. Recommended battery: 2700 3S
One of the most impressive European made sailplanes that we have ever seen, the Prelude 2.5E REF flies as good as it looks. Gentle, smooth, and very long flights are the standards for this beauty. The careful use of composites with competition balsa, creates a good light structure that will hold its shape for a long time.
Included:
(1) Prelude REF 2.5E $315.00
(1) AXi 2820/14 V2 Sailplane brushless motor $95.00
(1) Jeti Advance 40 Pro SB ESC $79.00
(2) Hitec HS-5065MG servo (flaps) $66.00
(2) Hitec D85MG servo (elevator, rudder) $78.00
(1) BB Turbo 40/5/8mm folding spinner $23.00
(1) Aeronaut 14×8 folding propeller $15.00
(2) Servo extension $8.00
(1) Deans connector $3.00
(1) Velcro Strap $3.00
(1) Servo Frame $20.00
(1) Building Services $250.00
Get yours, HERE!