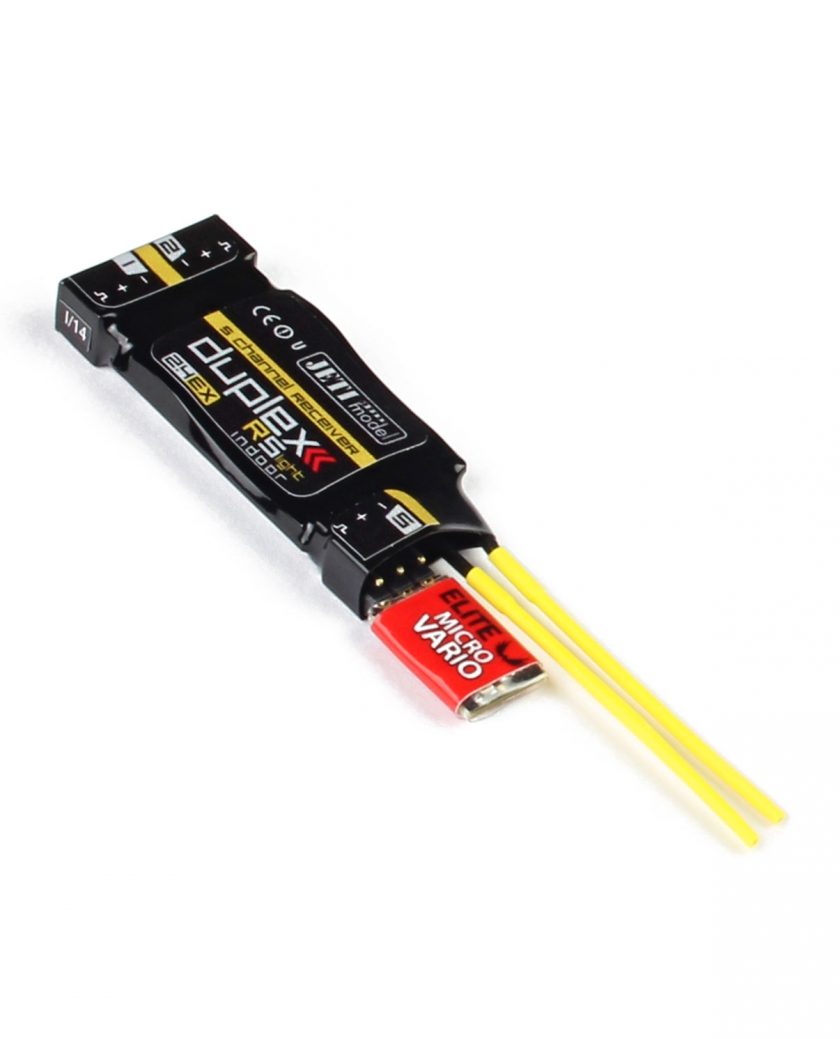 Micro Vario is a device that measures temperature and atmospheric pressure. Using the obtained data it calculates the Relative/Absolute Altitude and Rate of Climb/Descent. Changes in climb and descent rates are signaled as well. The sensor alerts you if any alarm setting is exceeded. Simply Plug & Play solution for your Jeti, Futaba or Graupner RC System.
The sensor enables an acoustic signal for the climb rate/descent rate or for exceeding of a pre-adjusted limit value. The acoustic signal consists of different tones (steps) for climbing and the same amount of steps for descending. The step width can be adjusted by the user. The climb signal consists of short interrupted tones, the descent signal consists of long permanent tones.
With Jeti Duplex RC system Micro Vario takes advantage of the 2.4GHz band for communication. This system not only transmits control data to the model but also sends data from the model back to the transmitter. The telemetry data collected during operation is shown as actual, measured values in real time on either LCD screen of a connected JetiBox Profi or on the DC/DS line of Jeti transmitters.
Compatibility: Jeti Duplex EX, Multiplex MSB, Graupner HoTT, Futaba S.Bus2
Altitude Resolution: +/- 0.1m
Pressure Range: 300-1200hPa
Operational Voltage: 3.5V to 12V
Dimensions/Weight: 21.5mm x 10mm x 4mm/2g
Programmable: Using JetiBox, JetiBox Mini and JetiBox Profi
Get yours, HERE!