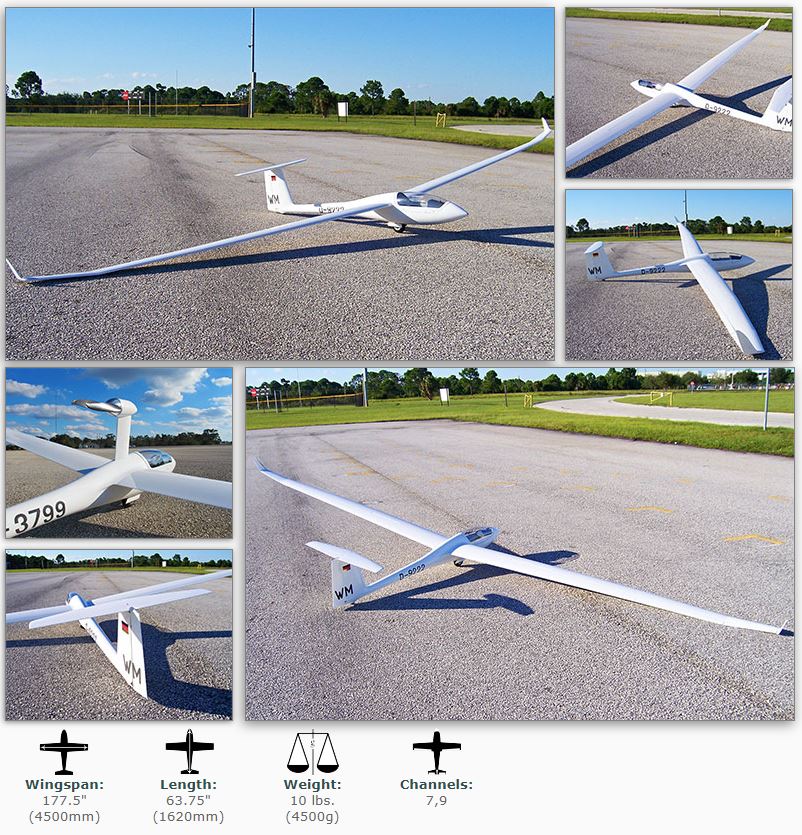 With its fiberglass fuselage and its carbon fiber reinforced, obecchi sheeted foam wings the Ventus 2cx can handle full day of soaring as well as limited aerobatic routine. The careful use of composites with competition balsa, creates a good light structure that will hold its shape for a long time. Finished with the new Front Electric Sustainer/Self-Launcher (FES) Elite series motor.
The FES motor is the culmination of years spent designing and testing in specialized environments. Motors feature hardened steel shafts, built in fans, a large radial bearing designed to carry the load placed on the open end of the rotor, and an enclosed shaft extension that includes its own bearing. We feel that these motors are the perfect solution for your electric powered scale sailplanes. These features, combined with an easy to maintain and repair design, promise years of worry free use.
Get your Ventus, HERE!