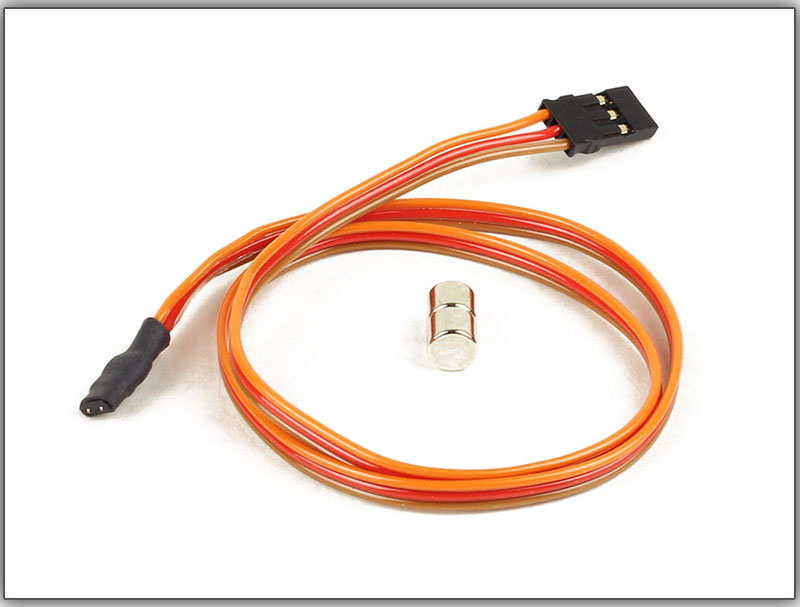 Our Magnetic ON/OFF Position Sensor will allow you to trigger events based on the True/False signal sent to your Jeti receiver. This is especially important in applications like gear doors, Up and Go systems for sailplanes, and scale features like opening canopies or gear doors.
You will install the magnet on the moving side of your opening and the sensor on the fixed side; allowing you to know when it is closed or open. This signal can then be used in logical switching to prevent accidents from occurring. Imagine a safety lockout that prevents your gear from raising/lowering unless the doors are opened first.
Multiple Position Sensors can be linked in a serial configuration and sent to a single input to signal a True/False condition for a set of doors. A True signal is only achieved when all of the sensors are in agreement.
Get it HERE!