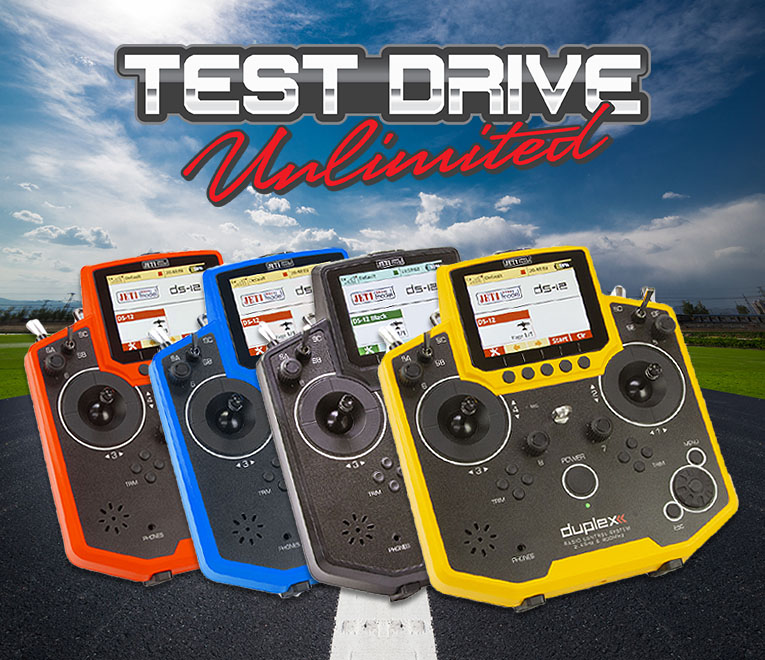 We've added the Jeti DS-12 to our TEST DRIVE program!
There's no better way to make a decision than to get your own hands on one of our world-class radio transmitters! If you are on the fence about purchasing one, this is the perfect program for you.
Get some more info here and in the video below!