With the holidays coming up, you may be trying to buy that perfect gift for someone, or even yourself, but you may not know just where to start. We figured that a starter guide to airplanes may be in order. Read further to find out the best type of sailplane based on skill level and price.
Lets Begin with Beginners:
The Super Easy is, well as it states, a "super easy" and great starter sailplane. With only two control surfaces (Elevator and Rudder) control of the airplane is easily held. With wings that are a classic balsa/ply build-up construction and a gel-coated fiberglass fuselage, this little two meter sailplane will prove quite sturdy.  The two piece wing and horizontal stabilizer are each easily removable for transport and storage. This air frame costs just under $300.00, and is available in four colors.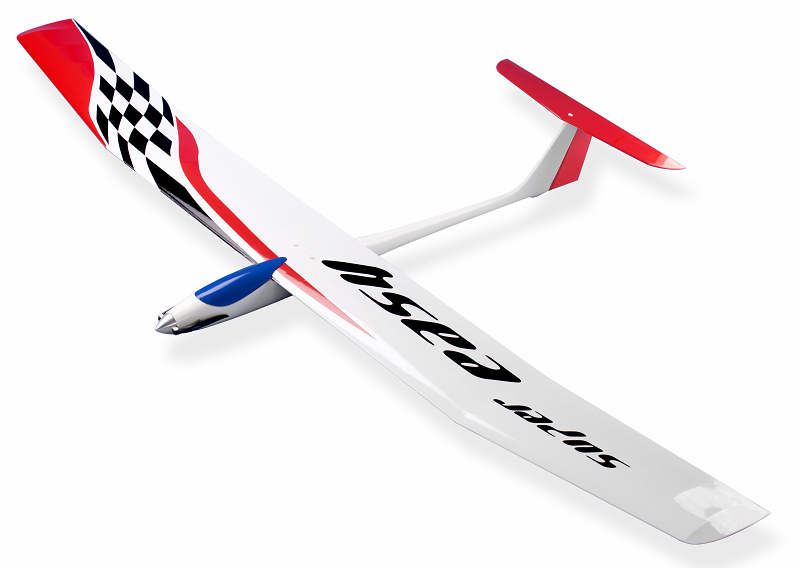 Next Up – Intermediate:
For the intermediate level we recommend the Super Sport 2.35 Electric Sailplane. A step up from the Super Easy, the Super Sport adds a little bit of wingspan, and two more control surfaces (Ailerons and Flaps) for a more precise control. Of course, with more control surfaces, your programing requirements are also taken up a notch. A gel-coated fiberglass fuselage combined with high-tech Carbon Fiber main spare/leading edge tube wing and carbon/balsa built up tail parts come together to make the Super Sport a strong and light model. The Super Sport air frame ranges from $265.00 to $325.00 depending on covering option.
Click Here To See Super Sport 2.35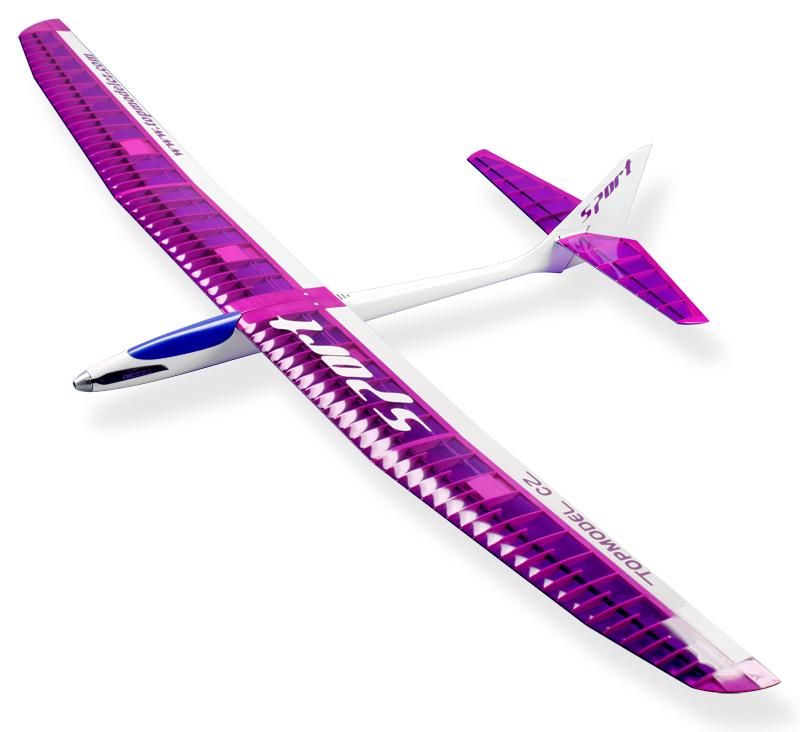 Movin' On Up… To Advanced:
Nothing beats the beauty and grace that is a Pulsar. The 3.2E/S Pro full house is what we like to think of as the crème de la crème of sailplanes. The Pulsar 3.2 models use the AG25 modified airfoil designed by Dr. Mark Drela. The wing is a balsa built-up Carbon Fiber and Kevlar D-box design that utilizes carbon fiber faced balsa ribs and carbon fiber trailing edge. The open section of the wing, as well as the tail parts, are covered with UltraCote. The fuselage is made of gel-coated 2.4GHz friendly fiberglass/kevlar with carbon fiber tapered boom and removable carbon fiber canopy. The three piece wing, with little bit of dihedral on the central panel, and 2-piece conventional tail are each easily removable for transport and storage. The rudder and elevator servos install in the vertical fin. The careful use of composites, combined with an underlying wood structure in the wing, ensures a good light structure that will hold its shape for a long time. This is an extremely light, high performance model. The Pulsar 3.2 Pro Full House versions ring in at about $935.00.
Click Here To See The Pulsar Pro 3.2E/S