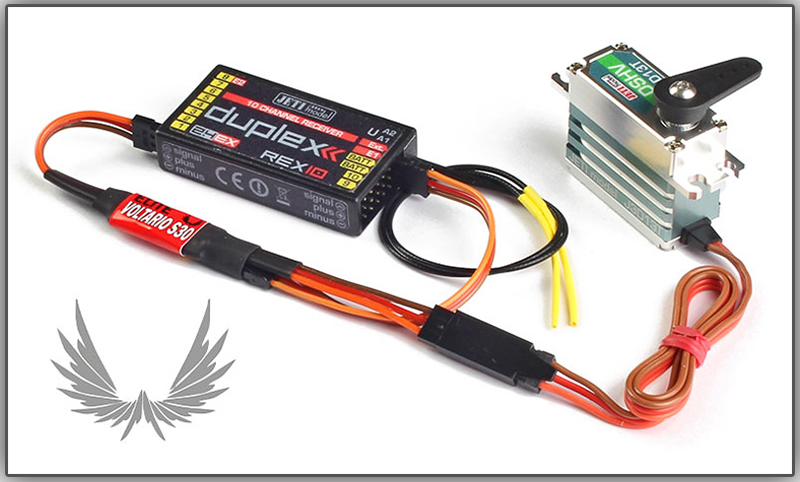 We've got new sensors to help you keep up with all your models and builds.
Voltario S30 is designed for monitoring power consumption of a single servo. It offers additional possibility to set the overcurrent protection shutdown with telemetry alarm if servo is disconnected. JetiBox Monitor/Programmer can be used for programming and live telemetry data display during bench setup and testing.
Voltario Telemetry Sensor monitors your Servo Voltage (V), Capacity (mAh), and Current (A).
Plug the Voltario S30 between receiver output channel and servo of your choosing. Voltario S30 also works fully autonomously as a programmable fuse (this function has to be configured first). To view the live telemetry data you can link the Voltario S30 with the receiver telemetry port.
– Jeti Duplex & Graupner HoTT telemetry support (Current, Voltage, Used Capacity)
– Optional High Current Shutdown with Power Regeneration
– Programmable Overcurrent Protection (0.1A – 20A)
Shutdown Current – you can specify the maximum allowed current before the Voltario shuts down the load. By default, after reaching the shutdown current, it takes approximately 0.5 seconds before the fuse reacts. But the overcurrent shutdown reacts proportionally faster if the current is higher.
Check them out, HERE!