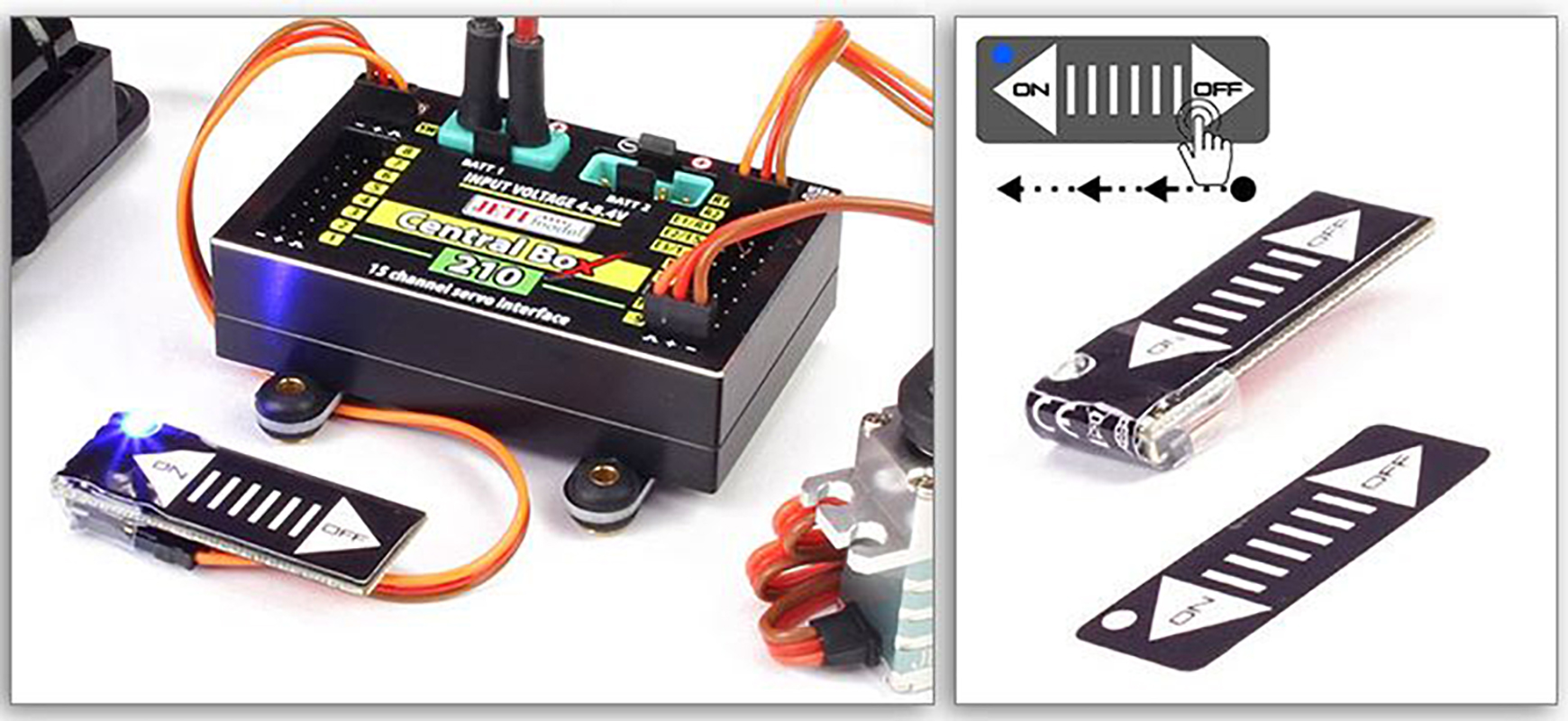 The Elite Sliding Touch Switch is an electronic device that can be used to turn ON and OFF the electronics in your RC model. It can replace any electronic or mechanical switch that uses a logical voltage level on its output. Features configurable touch sensitivity, last power-on status is stored in the internal memory, and very low standby current.
You do not need any additional tools to power up your model (such as a magnet in the case of a magnetic switch). The advantage of an electronic switch is that it offers a virtual unlimited ON/OFF cycle, unlike mechanically operated switches.
The faceplate contains an integrated LED to indicate the ON/OFF status of the switch. Should any of the devices become disconnected from the switch, the device will stay ON and switch will remember its last state.
Easy installation, place the Touch Switch anywhere on the aircraft fuselage – either outside or inside the fuselage. Please note, that if you install the switch inside the fuselage, the maximum allowed surface thickness must not exceed 1/8″ (3mm) and the material must be non-conductive (plywood, fiberglass).
Operational Current: 12mA
Operational Voltage: 4V to 16.8V
Dimensions: 42mm x 16mm x 8mm
Weight: 3g
Get yours, HERE!
Compatible with the following devices: