A Visual Aid
If you are a visual learner diagrams are always a benefit! Check out these wiring schematics that show two options on how one might connect a Falcon ESC with the Elite T70 and operate it through your transmitter.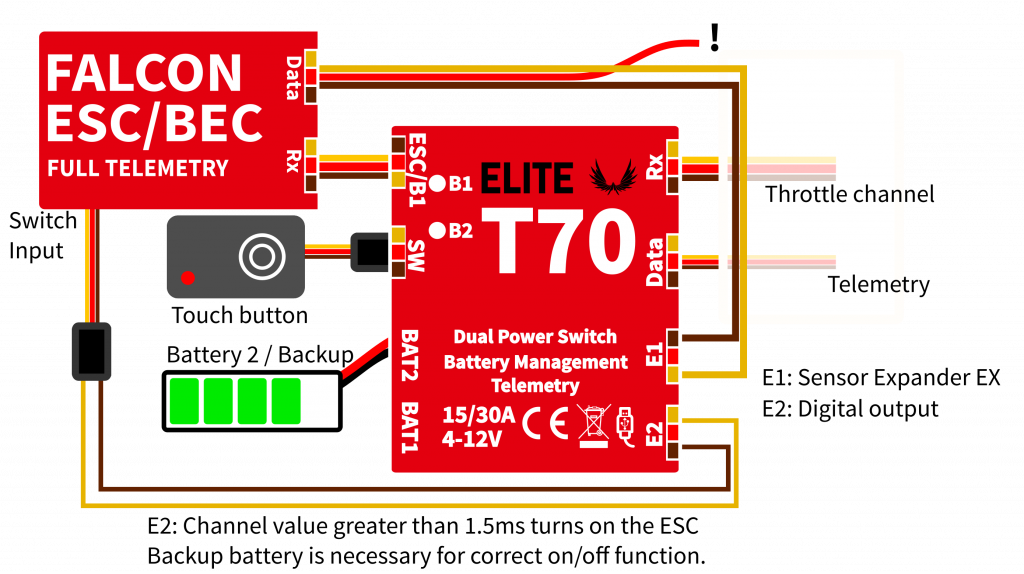 Usage with integrated touch button. The button turns on/off the T70. You are able to turn on/off the ESC separately using a spare channel from your receiver (EX Bus). It's like an advanced kill switch.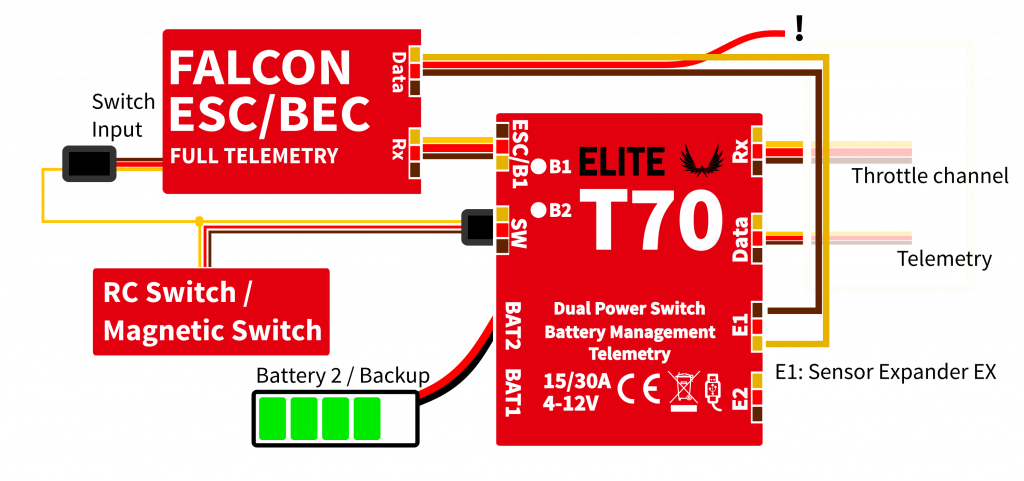 Usage with a switch (RC Switch, magnetic switch, or mechanical switch).  The switch turns off both the T70 and Falcon ESC simultaneously.
Browse our line of Elite telemetry products here.
Browse our line of Falcon speed controllers here.