On RealFlight 6.5, new pilots learn real flying skills without risk. Pros can perfect their maneuvers 24/7. Flight performance is A+ accurate and along with a huge variety of training and orientation aids, you enjoy unlimited customizing of aircraft and flying sites; exciting night flying, obstacle courses and water takeoffs; even game-style combat events with Multiplayer capability using your internet connection. These features have already made RealFlight the world's #1 R/C flight sim.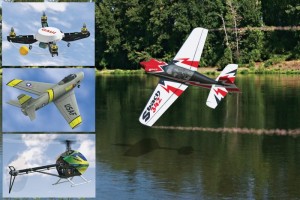 Spectacular physics for helis and airplanes
Realism is in the details — and in RealFlight 6.5, attention to hundreds of small details has produced the most accurate and realistic aircraft performance found in a simulator today
See more — with TrueView!
TrueView offers the visual impact of full-spectrum daylight, making everything on RealFlight appear the way it would on a day at the field. Colors are brighter, truer and more intense. Contrasts are sharper, not only at the extreme of black and white, but between shades of the same color. Details stand out as never before; canopies are transparent and better defined by reflected light. In the cockpit, TrueView reveals the intricate complexity of an instrument panel more with new clarity.