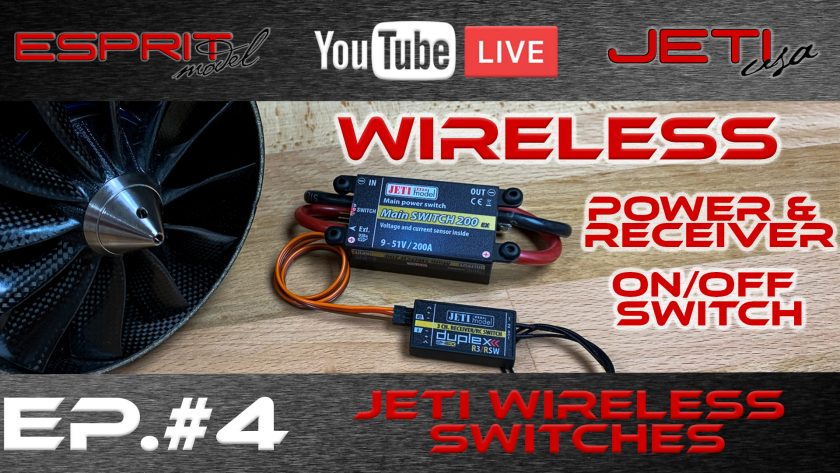 We apologize, due to unforeseen circumstances there won't be a livestream this week.
However, next week James will be talking about the Jeti Main Switch and using the Jeti Wireless Switch Expander for multiple devices, along with a discussion on Logical Switches and his views on the state of the hobby. We have gotten a lot of questions lately on these topics, especially logical switches, so you'll definitely want to tune in!
Let us know what you'd like to see in future episodes by going HERE!
Tune in, Thursday March 12, 2020 14:00 EST HERE!