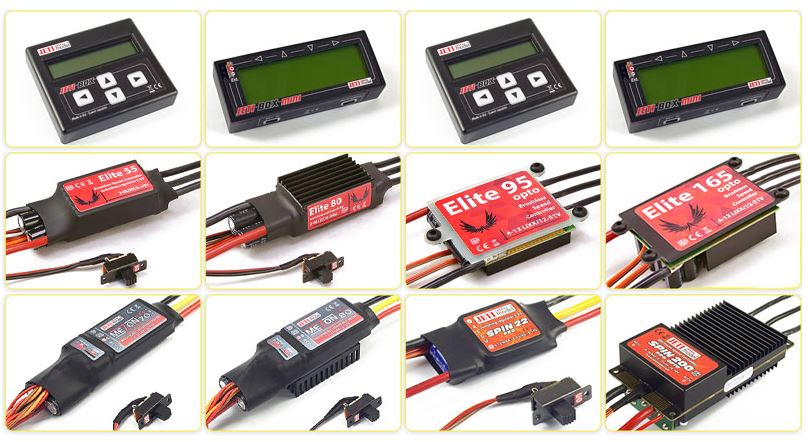 The JetiBox features a readout screen for monitoring live telemetry from your Elite, Spin Pro, and Mezon electronic speed controllers (ESCs) during bench testing and setup, as well as viewing stored data after a flight. Also allows you to custom program ESCs, as well as Jeti Duplex Sensors.
When used by itself, the JetiBox is also a powerful testing tool, measuring receiver channel output pulse widths, servo transfer speed, either unloaded or in actual use in the aircraft.
The JetiBox is also a servo pulse generator (Servo Tester), allowing you to center your servos without receiver and transmitter, as well as cycling your servos from 10 to 990 cycles.