Beautiful, high gloss, gel-coated Fiberglass spinners with lite aluminum backplate.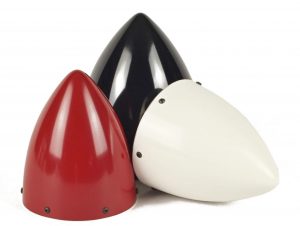 BB Fiberglass spinners do not have precut slots for the propeller blades, so you have the option of using
2, 3 and 4 blade props. Just use a Dremel and make your own slots.
Click here for slot cutting instructions.