Coming Soon – Back by popular demand, AXi Brushless Motors. These next generation motors offer an energy efficient design with integrated cooling, and still manage to provide that high power kick. Keep an eye on our "What's New" page to see when they are added!
Click "Read More"  below to see NEW pricing!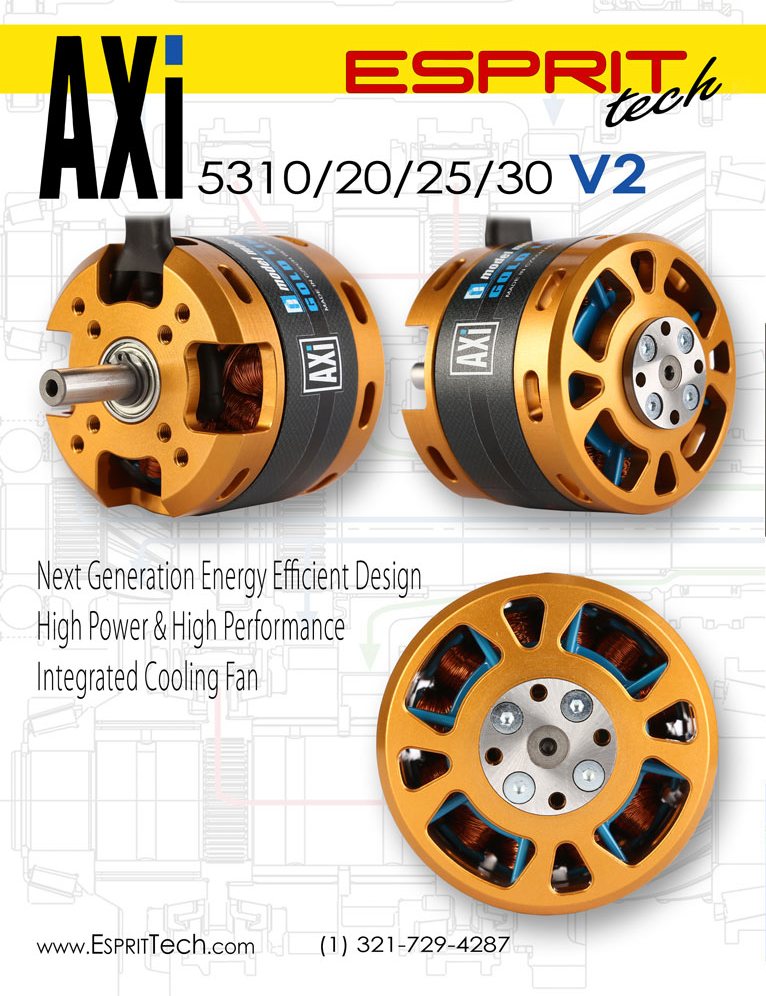 Pricing is as follows.
| | |
| --- | --- |
| AXI 2208/20-26-34 | $55.00 |
| AXI 2212/12-20-26-34 | $59.00 |
| AXI 2217/12-16-20 | $63.00 |
| AXI 2808/16-20-24 | $63.00 |
| AXI 2814/6-10-12-16-20 | $69.00 |
| AXI 2820/8-10-12-14 | $75.00 |
| AXI 2826/6-8-10-12 | $85.00 |
| AXI 4120/14-18-20 V2 | $125.00 |
| AXI 4130/16-20 V2 | $135.00 |
| AXI 5320/18-28-34 V2 | $205.00 |
| AXI 5325/16-18-20-24 V2 | $235.00 |
| AXI 5330/18-F3A-24 V2 | $245.00 |
| AXI 5345/14-16-18 HD | $295.00 |