Now, you can effortlessly turn on and off your RC model with a flip of a switch!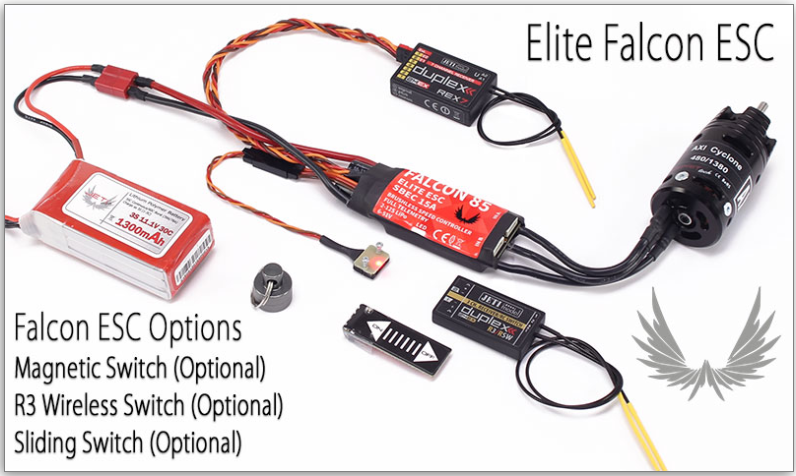 Introducing the Elite Falcon line of ESCs. These new Opto and SBEC speed controllers bring to the table revolutionary design, system upgradability, state of the art telemetry capabilities, and the ability to use a magnetic, touch, or wireless switch to turn on and off your model.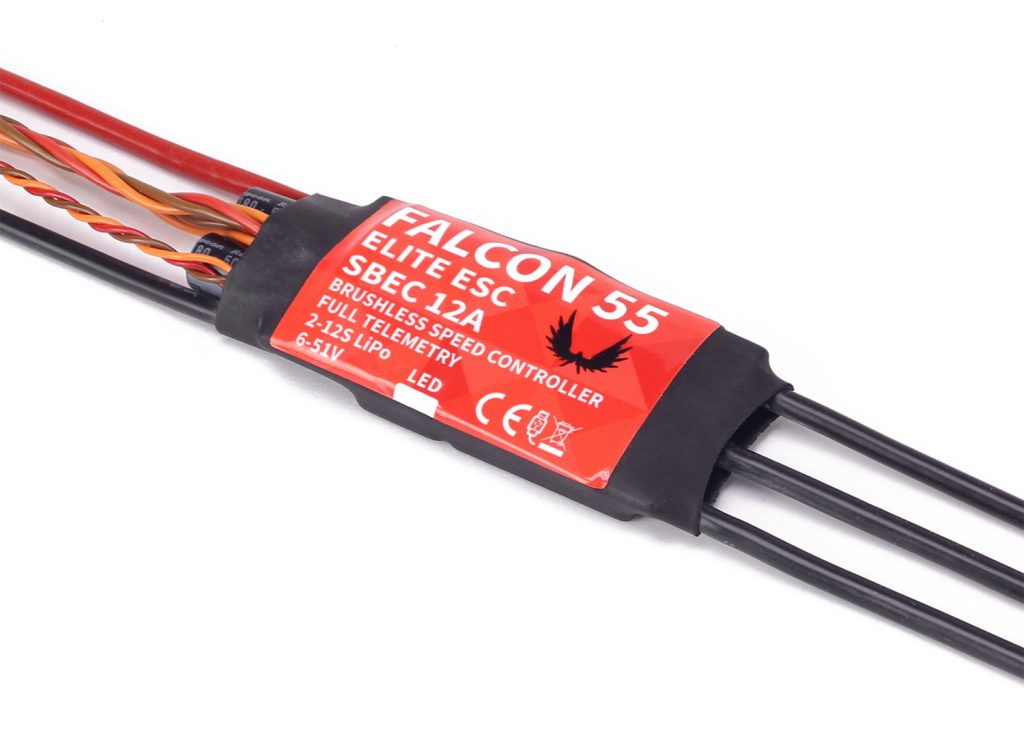 The Falcon product line represents advanced speed controllers for exclusive use in airplanes, drones, sailplanes or any kind of radio control application. With integrated telemetry and various possibilities of optional user configuration, the controllers offer high efficiency, low weight and precise motor control. The telemetry system in the Elite Falcon ESC lets you monitor in real time the Amperage (Amp), Voltage (V), and Capacity (mAh) consumed from the battery, ESC even calculates Power (W) output of the system. You can also measure the ESC Temperature and add external Motor Temperature and Propeller Positioning sensors. The Elite Falcon line of Brushless ESCs adds another revolutionary feature utilizing Backup Battery Integration. We have created a more robust hardware platform including increased cooling capability, smaller overall packaging, and selectable sensitivity to allow you to use any brushless motor that you choose. No matter which size you choose, the Elite Falcon series brushless speed controllers are right for your next project.