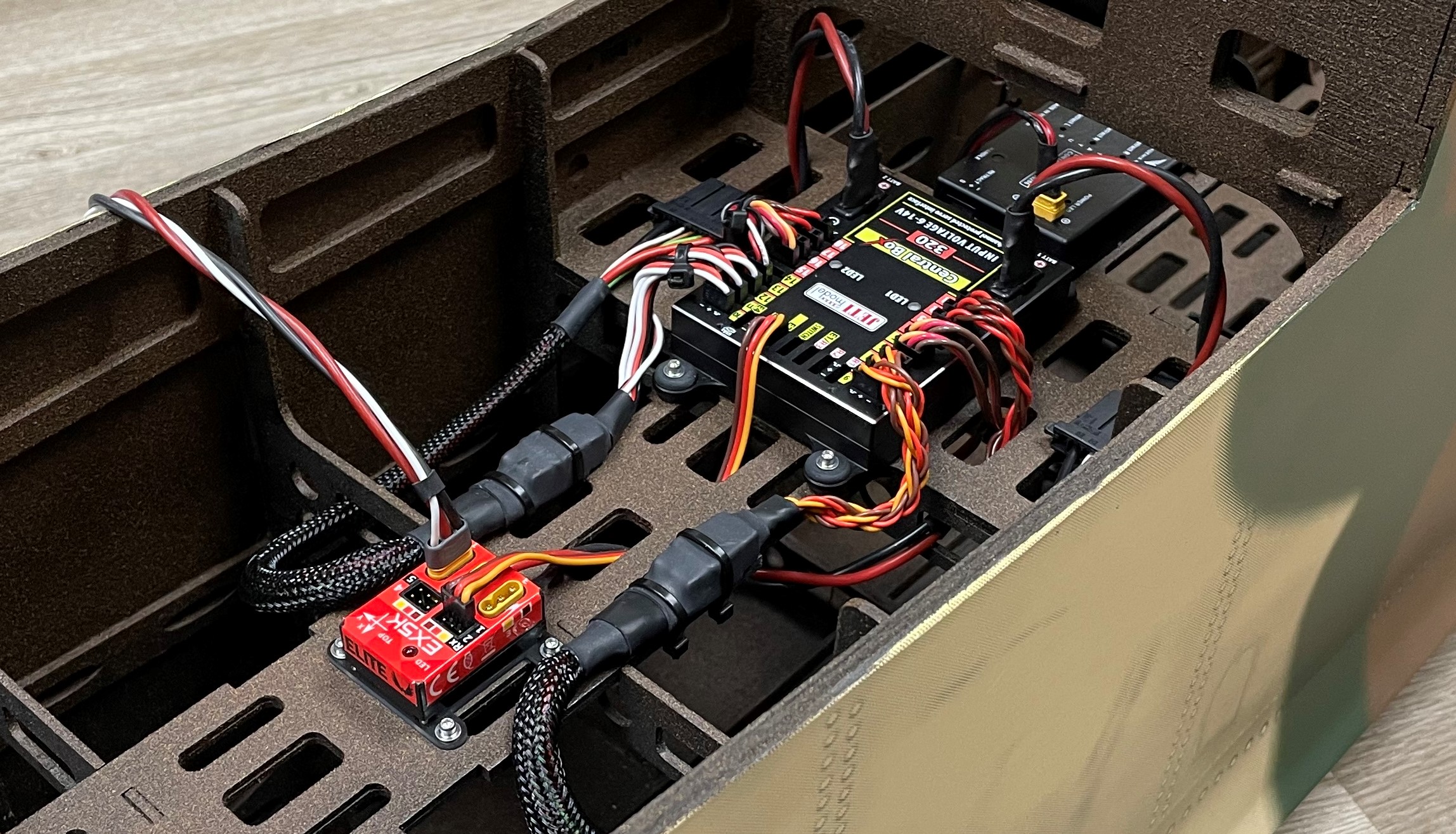 Ground Control to Major Tom…Uh, How Does It All Work?
Now that we know where it started, lets take a look at how radio control flight happens. The technology revolves around the use of radio waves. Radio waves are a form of electromagnetic radiation with a frequency that lies between 10kHz to 100GHz1. Radio waves are used for long distance communication2.
Wavelength Size Comparison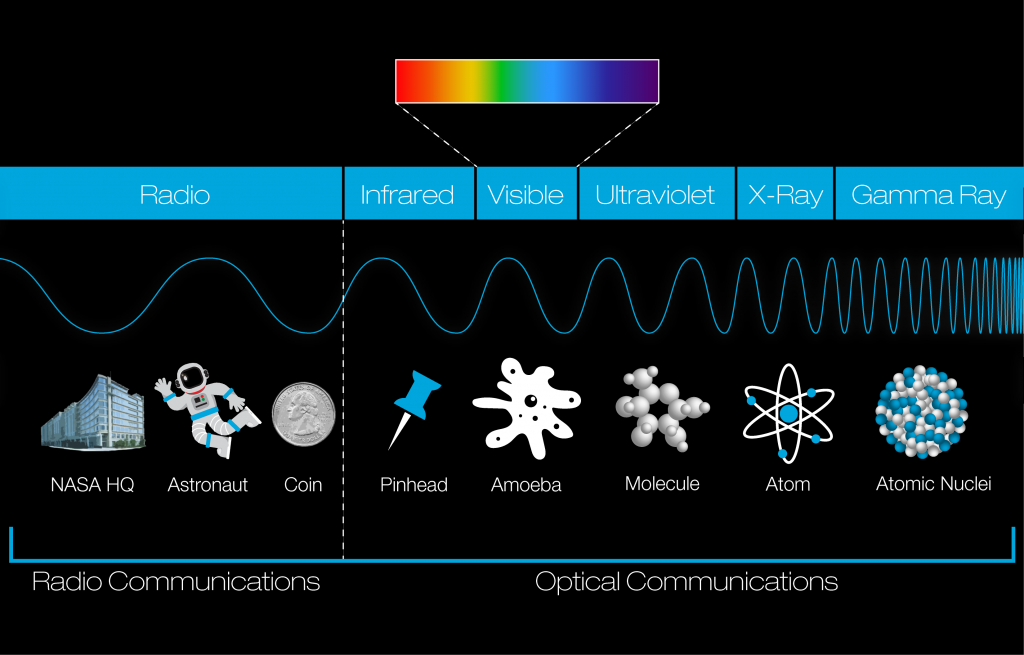 Electromagnetic Spectrum

In the hobby, we use a transmitter to send radio signals with information (instructions) to a receiver, located somewhere in your model. The receiver, which is being powered by a battery, then takes that information and passes it along to what you have plugged into it, telling those devices what to do based on the original input at the transmitter. A very basic set-up, would consist of four servos plugged into the receiver, the receiver battery, and your transmitter.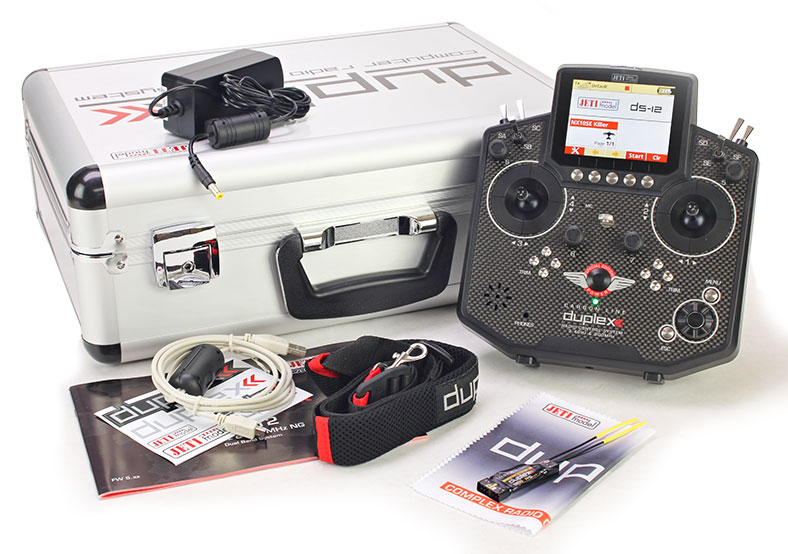 A servo, otherwise known as a servo motor, is a "self-contained electrical device"3 with an electric motor connected to a gear set. You would then connect an arm to one of the gears and then to a control rod to mechanically control your flight surfaces (Rudder, Elevator, Ailerons, Flaps).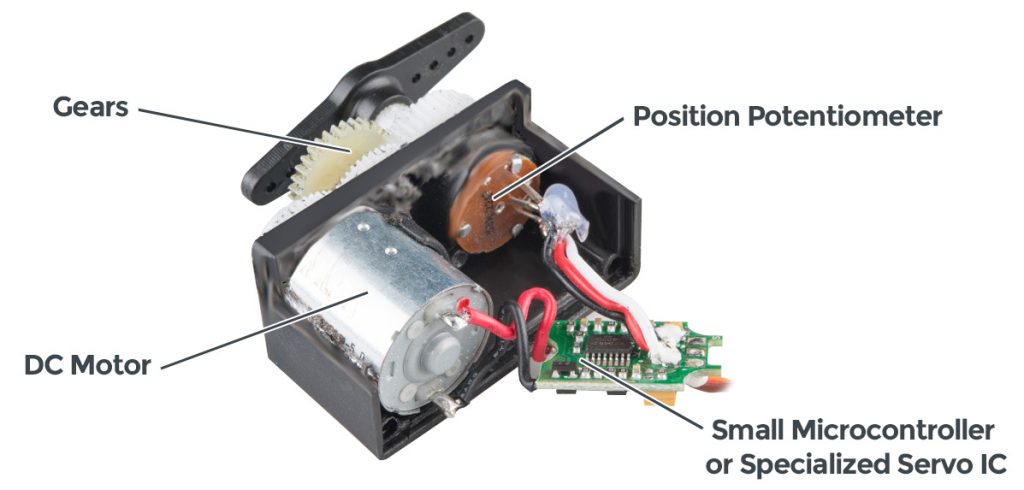 As technology advanced, the devices that you can place into your aircraft have also changed. Now-a-days, setups can range from basic (sport airplane) to a more advanced set-up (turbine aircraft) with multiple devices installed for both functionality and showman ship – and everything in between.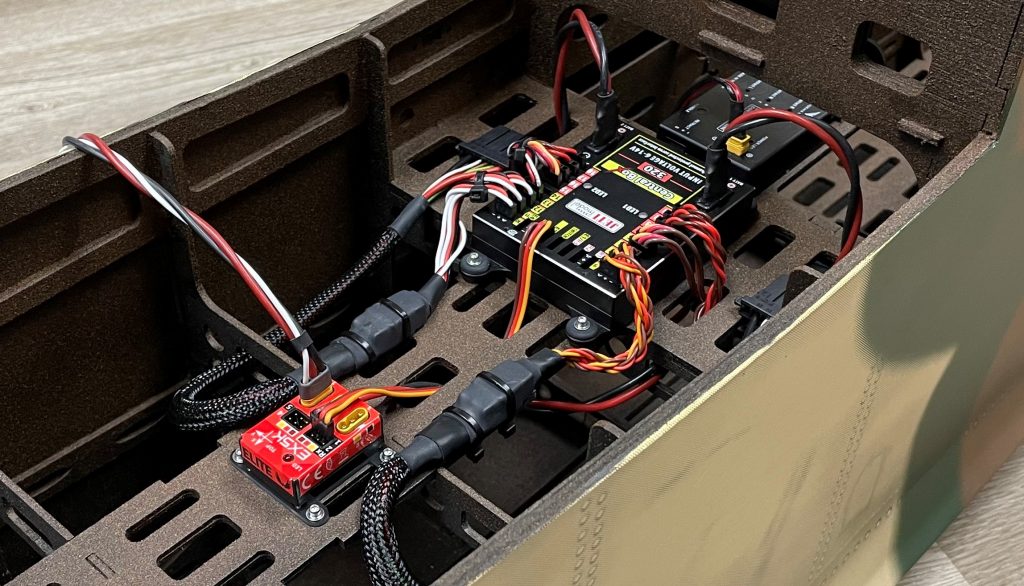 Browse our electronic flight components here!
Sources:
Author Unknown. "Communications System" Northwestern.edu. URL https://www.qrg.northwestern.edu/projects/vss/docs/communications/2-more-about-radio-waves.html#:~:text=Radio%20waves%20are%20in%20the,hundred%20million%20vibrations%20per%20second). (February, 2023)
Oxford English Dictionary. "Radio wave, n. 1." OED Online. Oxford University Press. (February, 2023)
Heason Technical Blog. "What is a Servo Motor Used For?" November, 2020. URL https://www.heason.com/news-media/technical-blog-archive/what-is-a-servo-motor-used-for- (February, 2023)
NASA. "Comparison of Wavelengths" September 2018. URL https://www.nasa.gov/directorates/heo/scan/communications/outreach/funfacts/txt_radiowaves.html (February, 2023)
NASA. "Comparison of Wavelengths" August 2018. URL https://www.nasa.gov/directorates/heo/scan/communications/outreach/funfacts/what_are_radio_waves (February, 2023)
Spark Fun. "Servos Exlained" URLhttps://www.sparkfun.com/servos (February, 2023)