Charlie and Her Angels (Albatros & Super Sport)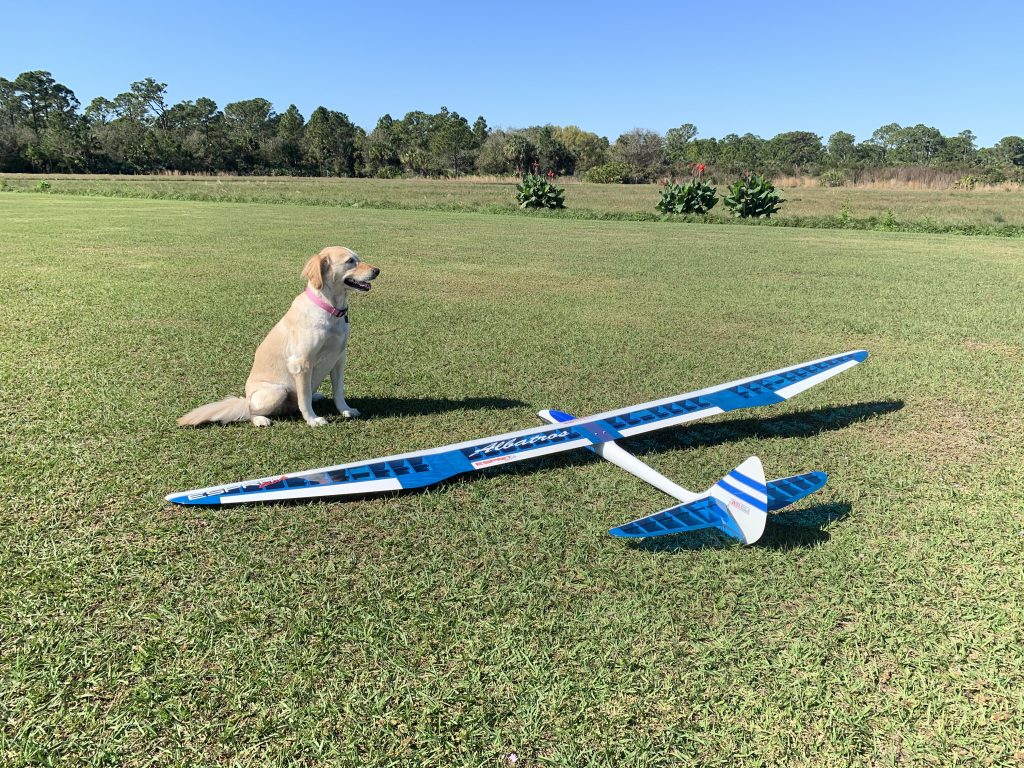 This pup loves to chase after our Albatros Classic Sport 3E and Super Sport 2.35E, and these angelic aircraft are definitely worthy of chasing.
Classic in design, but not lacking in technological advancement, the Albatros Classic Sport is one of our favorite choices for a trip to the flying field. It sports a gel-coated fiberglass fuselage, balsa/ply D-tube wing, and a carbon/balsa built up tail. The three meter wing is in three pieces wing for easy travel and storage. Complete with the ailerons, elevator, rudder, and flaps, you are in full control as you fly. As a final touch, the wing and tail are beautifully covered in transparent Ultracote.
Check out the specs here.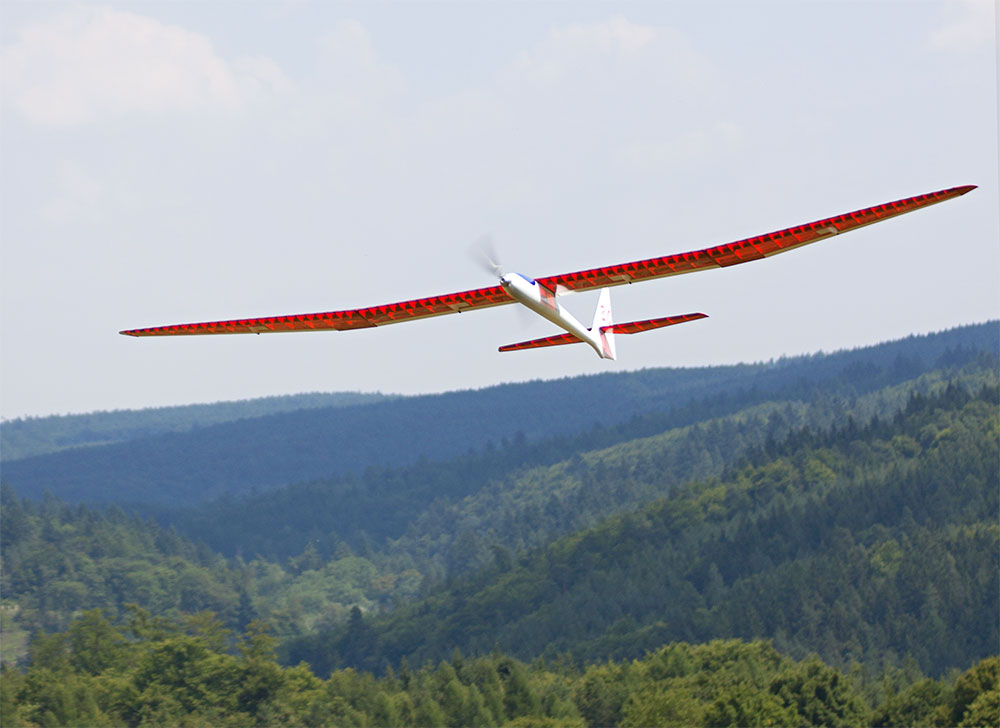 The Super Sport 2.35 is another beautifully designed aircraft. This airframe also has a gel-covered fuselage, carbon and balsa built up tail, and a two piece wing that has a carbon fiber main spar/leading edge. Like the Albatros Classic Sport you also have ultimate control while flying with ailerons, elevator, rudder, and flaps.
Read more about the Super Sport 2.35 here.